We provide award winning solar maintenance and solar panel cleaning in Halesworth, East Anglia. Clean Solar Solutions have successfully removed lichen from solar panels on a Halesworth farm. Brights Farm have a 56KW solar array mounted on one of their dairy buildings.  They had a big problem with lichen growth on their solar panels.
Why Did The Solar Panels Need Cleaning?
Since the solar panels were installed, they had never been cleaned. Solar panels mounted on dairy buildings are very prone to dust build-up and lichen growth. The lack of cleaning resulted in lichen blooms across the whole array, some areas were worse than others.
The company that installed the solar panels had since folded, so the farm owners were left with no after-sales or maintenance support. Therefore, Clean Solar Solutions were contacted by the farm owners to see what could be done. Clean Solar Solutions arranged for a full electrical service to be completed on the solar array. This complete system health check ensured that faulty components were replaced and the system was fully functional.
As a result, we were able to arrange the solar panel cleaning and for the lichen removal process to be completed. A lorry mounted cherry picker was brought to site and the extent of the lichen was fully assessed.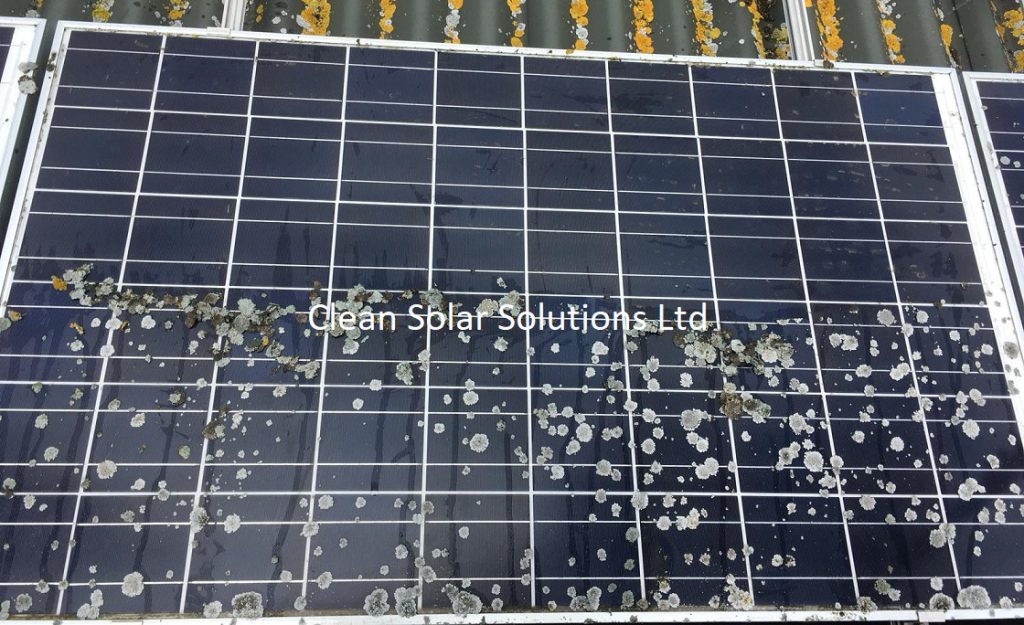 VIDEO: Removing Lichen & Bird Droppings From Solar Panels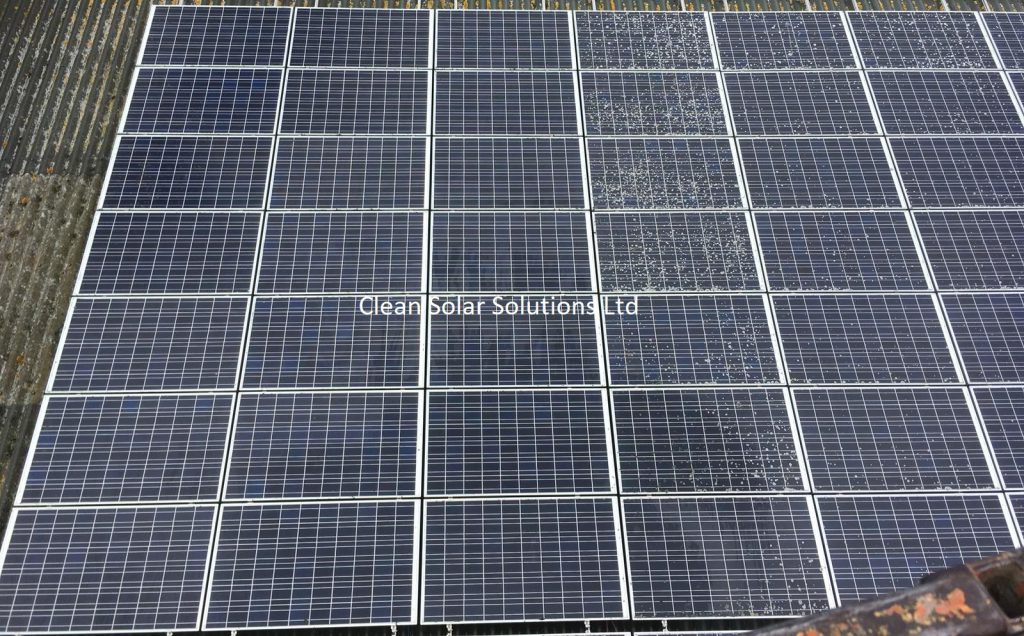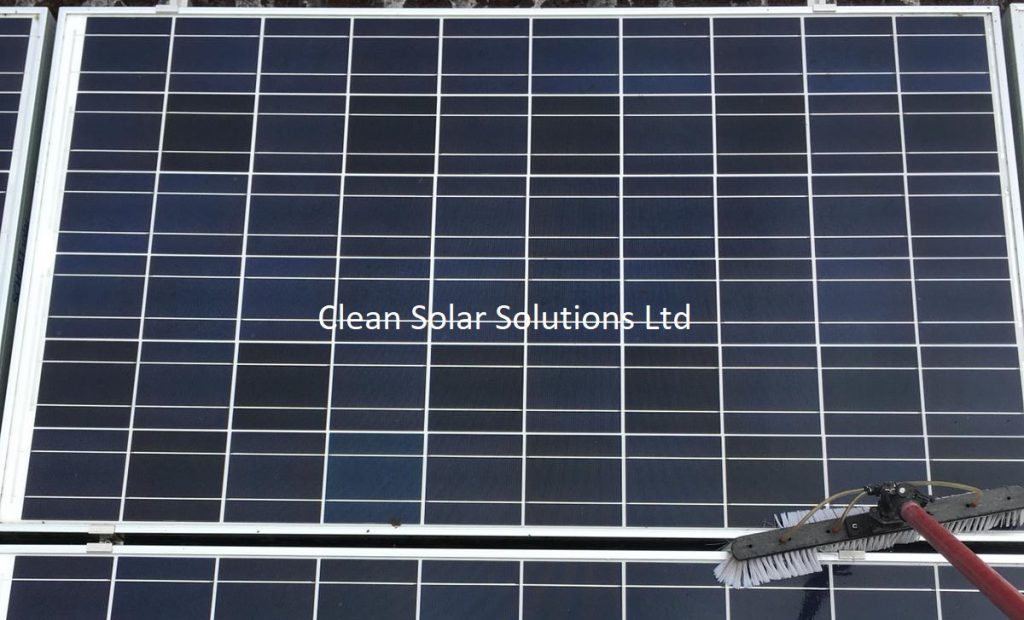 What Was The End Result From The Solar Panel Cleaning?
As a result of our cleaning, the client was very impressed and now realise the importance of regular solar panel cleaning. Subsequently, they have signed into a 5-year solar maintenance contract with Clean Solar Solutions. The contract is made up of an annual electrical service of the solar panels and three cleans per year. This will ensure that the system is kept clean. Above all, the lichen will not return and the system will continue to have a high-level of electricity generation.
Therefore, if you are located in the Halesworth area and require a quote for solar panel cleaning or solar panel maintenance, please feel free to contact us.