Clean Solar Solutions provide solar maintenance and solar panel cleaning in Holmes Chapel. Were we showcase the cleaning of 120 solar panels at Massey Foods, Holmes Chapel , Cheshire. We were approached by Warrington-based Renewables4Business to provide our opinion on how best to tackle the issues that were present.
Renewables4Business are regarded as being one of the UK's leading energy saving and renewable energy technology providers. They focus particularly on the industrial and agricultural sectors. Massey Feeds produce high quality animal feeds for the farming industry. The manufacturing, cleaning and shipping processes mean there is dust present on site. This settles on the solar panels and covers them in a thick, black, oily residue.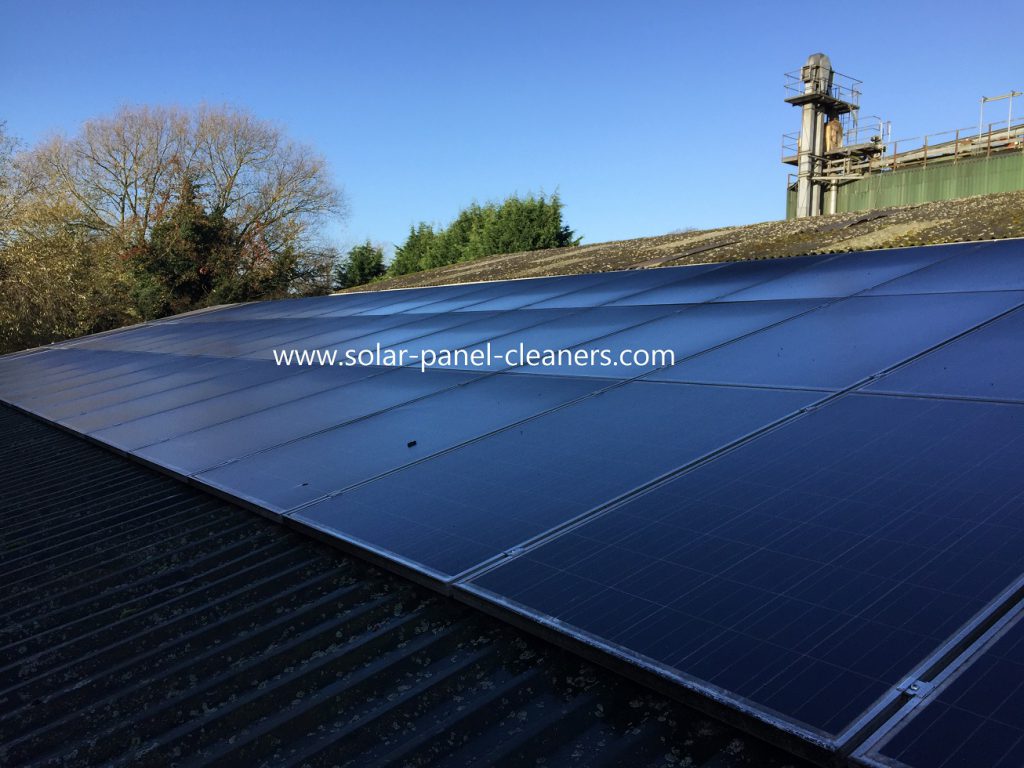 A window cleaning company based near Holmes Chapel was originally contacted to clean the solar panels. They were unable to remove the oily residue.
SEE ALSO: Top 5 Reasons Why a Window Cleaner Should Not Clean Your Solar Panels
Calling In The Professionals
At this point, we were called and asked for our professional opinion. Using our specialised solar panel cleaning equipment and expertise, we succeeded where others had failed. We were able to clean the solar panels successfully. We removed the oily residue which had been a cause of concern for both Massey Feeds and Renewables4Business.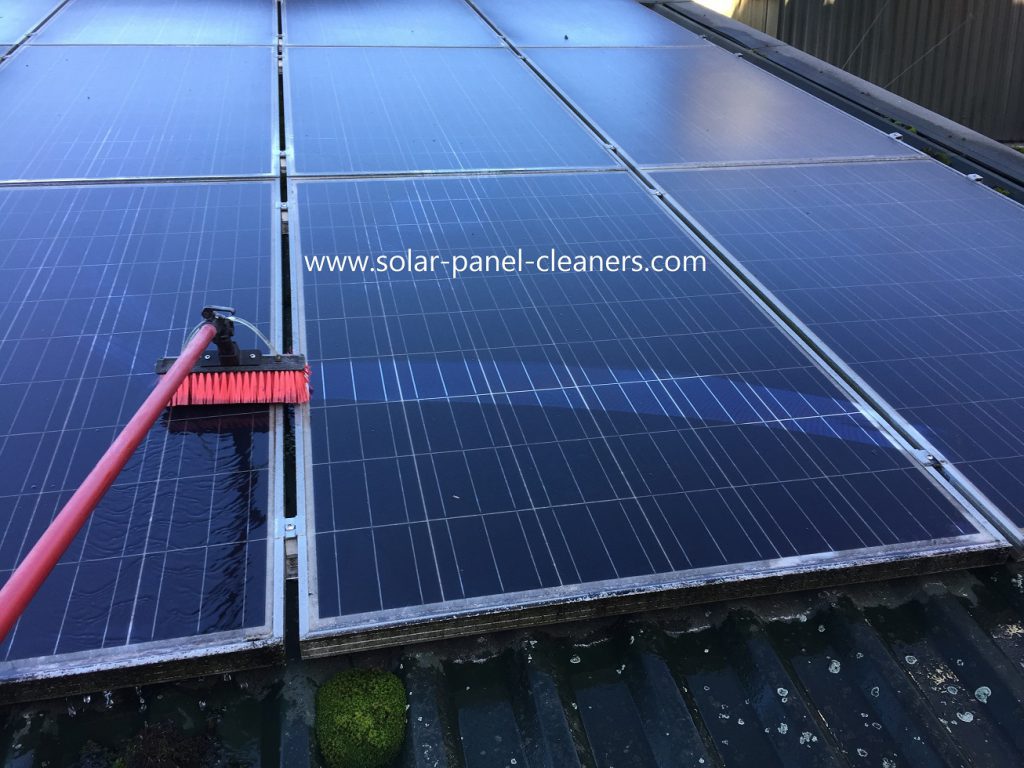 Steve Williams, M.D. of Clean Solar Solutions noted "These solar panels needed particular expert attention due to the unique nature of the grime that had accumulated. Oily substances are particularly notoriously difficult to remove from glass. Our accumulated, specific knowledge of solar panel cleaning is considerable. This is what gave us the confidence that we could bring the desired results to the client. We delivered the desired results, much to the clients delight."

The difference between the dirty panels on the left and the clean panels on the right is clear to see.  As a result of the cleaning, the solar panels will now produce a significantly increased amount of electricity. This makes our cleaning service exceptional value for the client.
If you are in the Holmes Chapel or wider Cheshire area and you would like a quote for your solar panel cleaning, please feel free to contact us.