Clean Solar Solutions have cleaned 680 solar panels on one of the UK's highest grain store's at Wessex Grain in Templecombe, Somerset. We carried out the cleaning on behalf of our partners who installed the solar panels on this stand-out building, M3 Solutions.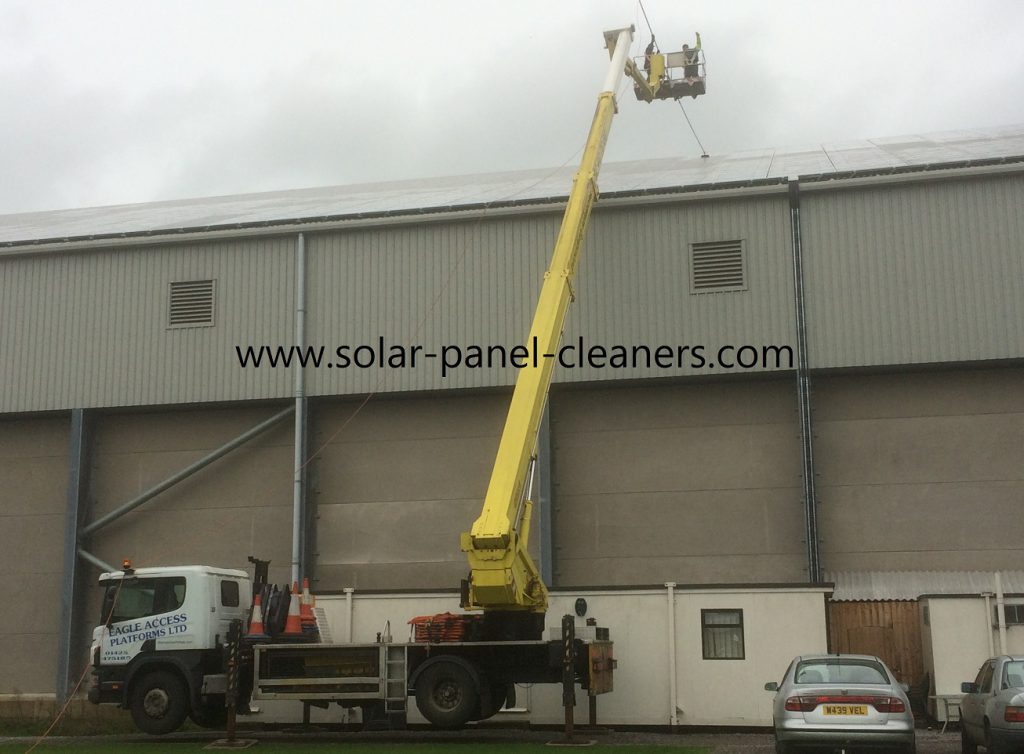 The solar panels were installed in 2013 and need to be cleaned regularly due to the dust that occurs when the grain is cleaned or moved from the 70,000 tonne store.  To carry out the clean, we hired a lorry mounted cherry picker which allowed us to access the rear panels and clean them efficiently and safely.
Steve Williams, M. D. of Clean Solar Solutions comments "This looks a straightforward clean from photographs, but it presented us some challenges which we had not previously encountered. After some initial teething problems, we were able to find the right solution so as to carry out the solar panel cleaning efficiently and safely. It is another challenge under our belt as we continue to plough the furrow for solar panel cleaning in the UK."
Agricultural sector installations are often the biggest benefactors from having their solar panels cleaned. After cleaning, we have seen output can increase by up to 45% in some cases, but usually it is around the 20% mark. This still represents a significant increase in output and in turn, will increase the revenue for the end-user.
If you are in Somerset and you would like a free quote for your solar panel cleaning, please feel free to contact us.