If You Have Not Had A Full Service In The Last 5 Years
Due to the amount of PV fires on residential properties, home insurers are starting to require proof of servicing every 5 years. If you have not had your system serviced within the last 5 years, you need to book one now or your home insurance may become invalidated.
Like gas boiler cover, we have created PV LifeCare Plans for clients who want total peace of mind. For a fixed monthly fee, we can take care of everything, servicing, breakdowns, parts & labour, etc. We over 3 different levels of cover. Your system must be installed as per MCS installation guidelines and fault-free at the start of the plan to qualify.
If You Have Had A Service In The Last 5 Years
If you have had a service in the last 5 years, your panels may just need cleaning. Do your solar panels have lichen growing on them? If so, this needs removing ASAP.
If you do not have lichen, our standard cleaning options will suit you fine.
If You Have Bird Issues
We can solve any bird issues you may be experiencing. Nesting pigeons can peck at cabling, creating damage. The bigger issue is fire. Dry bird nesting material can wrap around the MC4 connectors under your panels. If a fault develops on the connector, electricity can arc into the nesting material and start a solar fire. Removing birds nests from under solar panels is essential.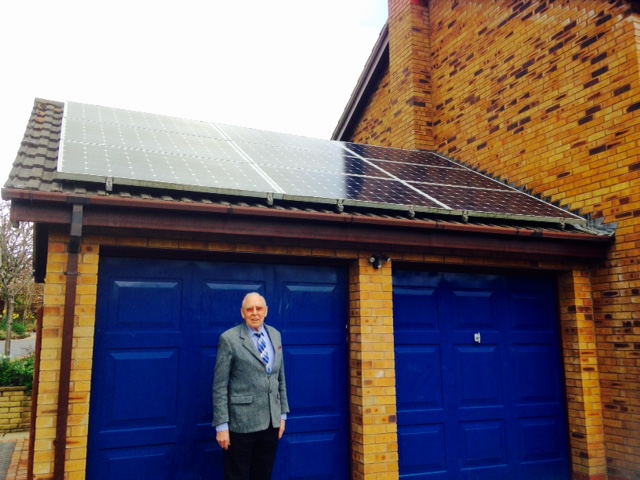 "I called Clean Solar Solutions Ltd to refit panels which had come loose in the winds as they

had not been securely fitted by the installers. When I called the installers, I found they were no longer in business. On testing, the system the engineers found a further fault with the DC switch, which had burnt out. My system is now working perfectly. I would recommend getting your system check for your own peace of mind."

Mr J. Field, Oswestry
SEE ALSO: What Can I Do If My Solar Installer Has Gone Out Of Business?