Clean Solar Solutions award winning solar maintenance and solar panel cleaning in Lichfield. We continue cleaning some of the U.K.'s largest rooftop solar arrays. This time we showcase the solar panel cleaning on a Lichfield hardware distribution centre. This site is Lichfield's largest solar array. It is made up of 3,632 solar panels, running the entire length of the roof, mainly in two rows.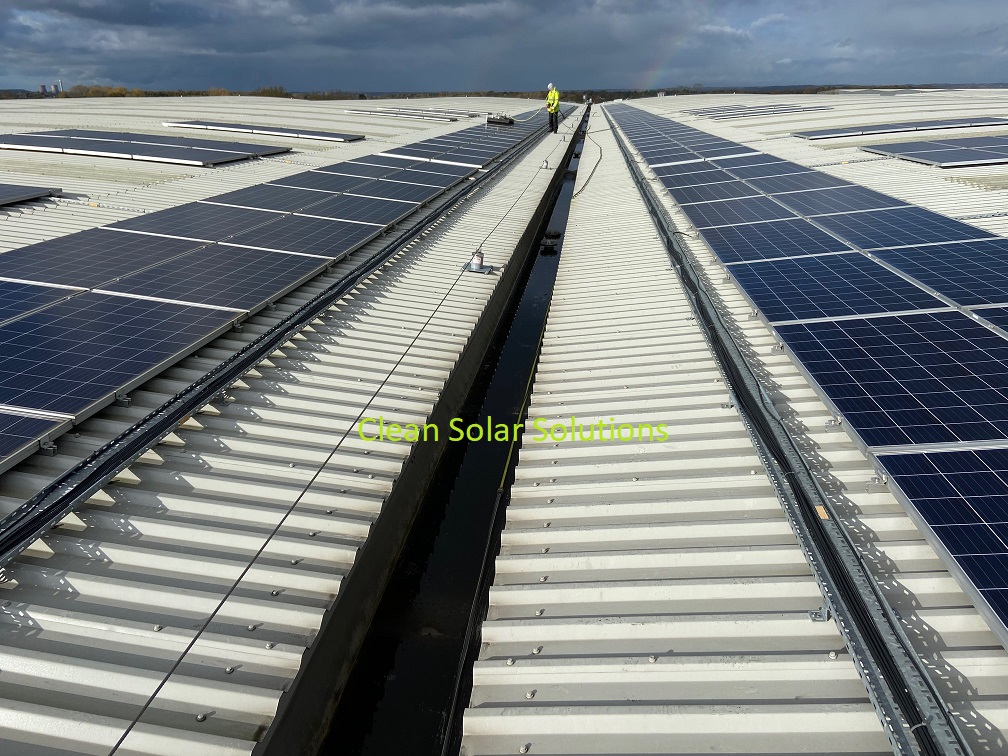 This distribution centre is part of a portfolio that Clean Solar Solutions are cleaning on behalf of an international solar O&M company. Access to the roof is via vertical internal ladder. Due to tight access, we had to use our small solar panel cleaning robot in order to carry out the cleaning.
The solar panels needed cleaning due to a build-up of green algae along the bottom edge of each panel. This accumulates because the frame of the solar panel holds water when it rains. This water is heated slightly from the solar panel, creating a fertile environment for algae to grow. Removing the algae is important because it is a factor towards lichen growth, which is to be avoided at all costs.
If you are in the Lichfield area and require solar panel cleaning or solar servicing or maintenance, please contact us.