Clean Solar Solutions have completed solar panel cleaning near Yeovil of over 5,000 roof mounted solar panels. They are mounted on roofs of a chicken farm.  The farm is one of the UK's largest egg packing stations in the UK. They pack over 3% of the UK's eggs. Landshire also manufacture pellets from the chicken manure created on site.  
See Also: Braintree Council Award Solar Panel Cleaning Contract
These activities are power-consumption heavy tasks. The farm owner saw fit to have 1.3MW of solar installed on the roofs back in 2015.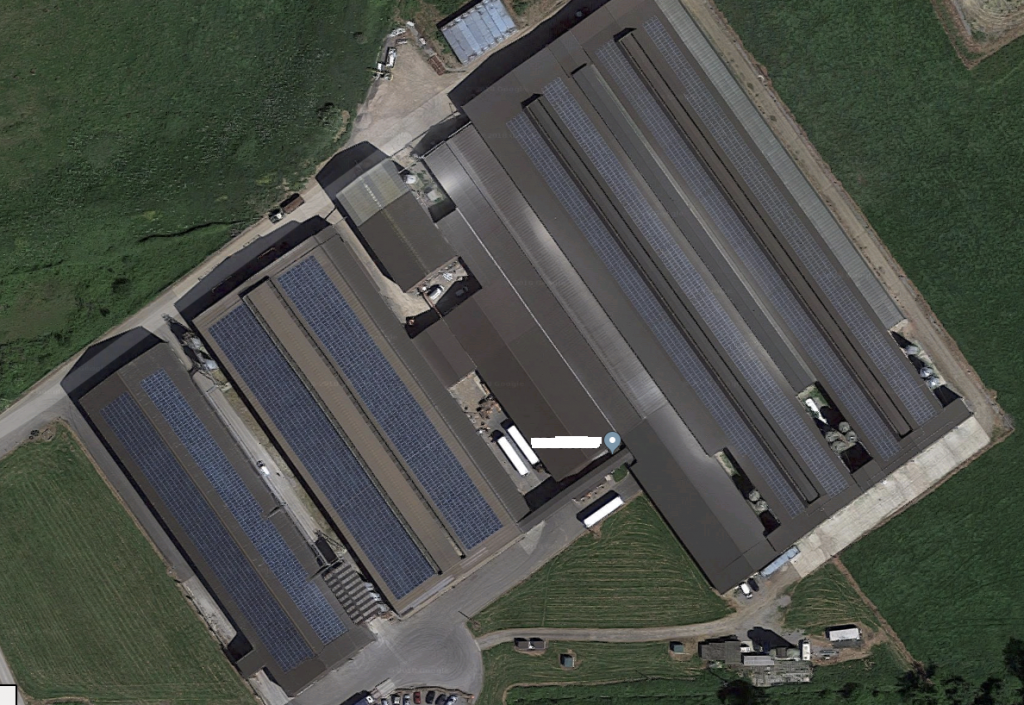 Why Was Solar Panel Cleaning Needed?
It was recognised that there was a substantial amount of power and revenue being lost over time. It was pinpointed to dust and detritus building up on the solar panels. The search for a company who could tackle the problem was not easy. The detritus build-up was severe, as seen below.
As a result of their search, the farm owners engaged the services of a local solar panel cleaning company. They tried to clean the solar panels with a long pole from a cherry picker. Having spent 3 hours on site, they struggled to remove the detritus from the solar panels only managed to clean 16 panels and walked off site.
With over 5,000 panels on site, the farm quickly recognised that a completely different approach and specialist expertise was needed.  Clean Solar Solutions were consulted to see if they could provide an alternative method of cleaning. 
Calling In The Experts…
A site visit took place and the issues with the detritus and access was acknowledged. Prior to the first clean taking place, it was necessary to have a Mansafe access system installed, along with walkways. This allows us to get a lot closer to the solar panels and provide a higher quality clean. Combined with this, was the need for a chemical pre-treatment, to help remove the detritus. Clean Solar Solutions use a solar panel manufacturer approved pre-treatment fluid which safely removes bird droppings and lichen in an ecologically-friendly way.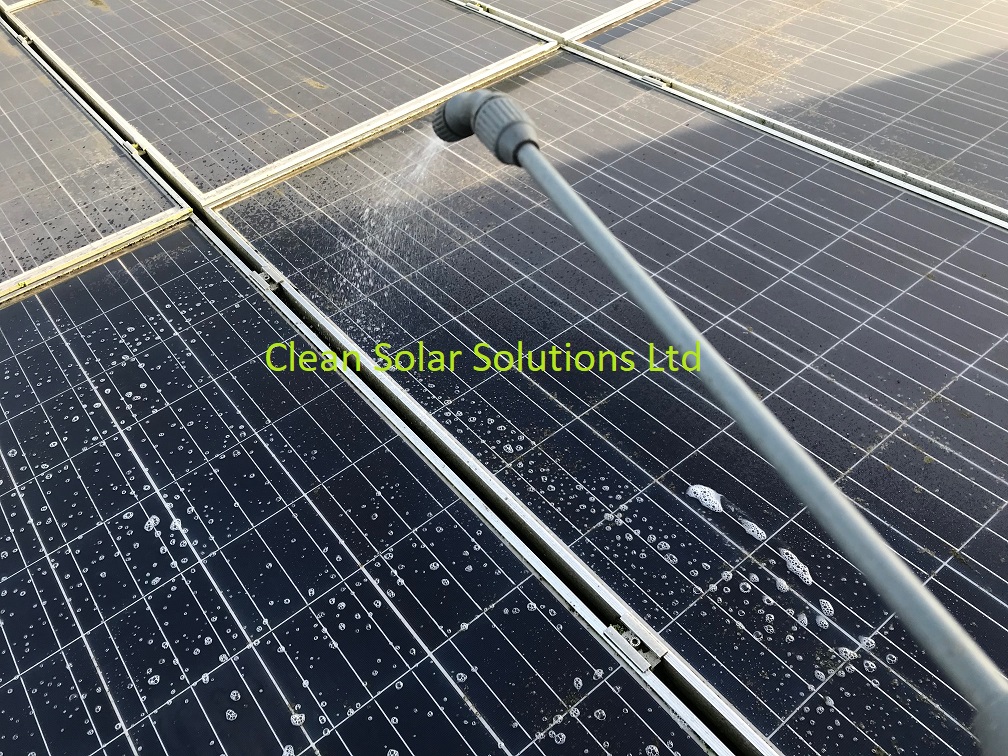 What Was The Result?
The farm owner was impressed with the service and quality of work. A multiple clean per year contract was entered into. This will prevent the solar panels from becoming so dirty again.  The main point of the cleaning exercise is to increase the farm's on-site electricity generation and his ROI.  Without doubt, this has been accomplished.
SEE ALSO: What Can I Do If My Solar Installer Goes Out Of Business?
If you require solar maintenance or solar panel cleaning in Yeovil, please feel free to contact us.