Clean Solar Solutions carry out solar maintenance and solar panel cleaning in Chippenham. Here we showcase the solar panel cleaning at a Chippenham-based ice cream farm.  Marshfield Farm Ice Cream installed 216 solar panels to its roof. This will reduce their energy costs. This is a smart move as energy prices only look to increase in the future.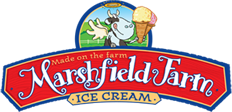 This multi awarding winning business is headed by Will and Dawn Hawking on the outskirts of Chippenham, near the Cotswolds. They have been dairy farming since 1971 and dairy farming since 1988. Diversification and progression is a big part of the Hawking philosophy.
More than 20 staff now produce about 2,500 litres of ice cream an hour! The solar panels will reduce their energy costs by around £7,000 p/a.
SEE ALSO: What Can I Do If My Solar Installer Goes Out Of Business?
Why Is Cleaning Needed?
Regular solar panel cleaning will be needed due to the relatively shallow pitch of the solar panels. The environment is dusty which is created by nearby cows. In dry times, cows kick up dust from the sand, straw or peat which lies on the ground. These plumes of dust can readily be seen rising into the air, out of the roof vents and then on to the solar panels. When it rains on the solar panels, this forms a paste which when dries is challenging to remove from the solar panels.
But by cleaning the solar panel and removing this dust, the increase in output is instant and noticeable.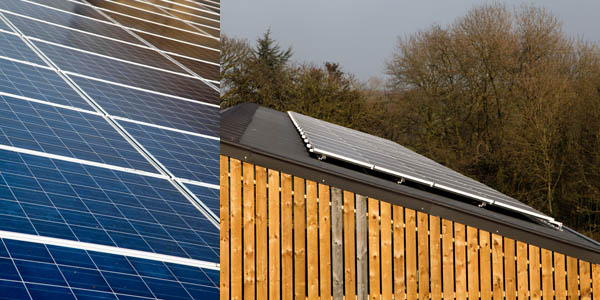 Forward thinking businesses like this Chippenham enterprise are what will help contribute to energy-conscious commercial and agricultural sectors in the UK.
Marshfield Farm's mint choc chip is quite possibly the greenest ice cream around!
If you are in Chippenham or surrounding area or are a business owner with solar panels installed on your roof and would like to discuss your solar panel cleaning requirements, please feel free to contact us.